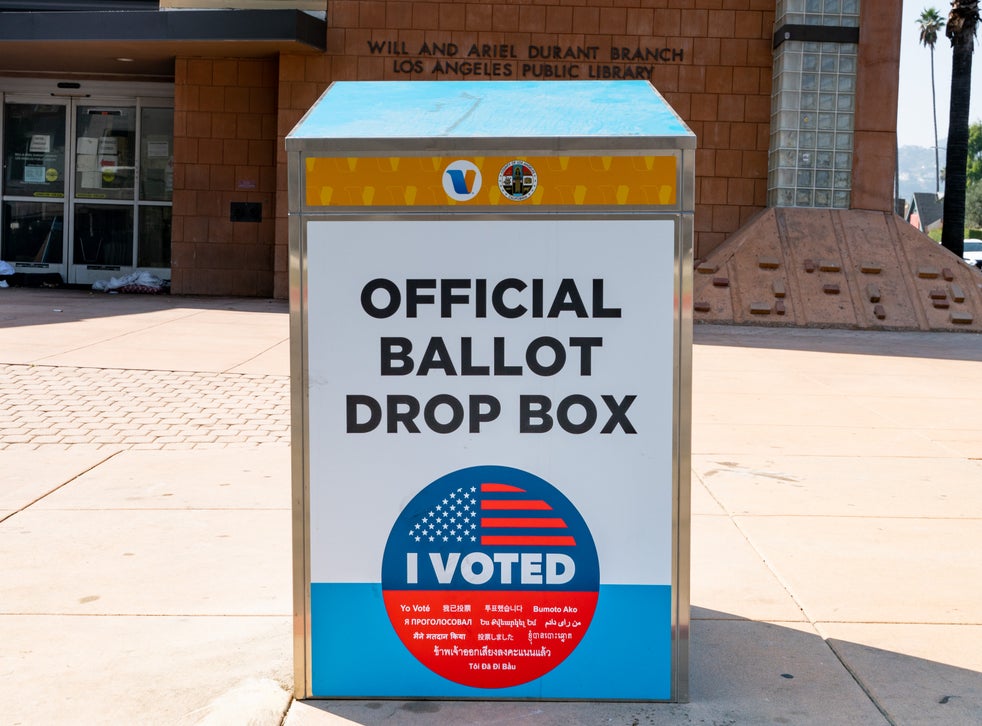 Unauthorized election ballot drop boxes have been found across California — in Los Angeles, Orange and Ventura counties as well as in Fresno.
On Monday, California's Secretary of State Alex Padilla and Attorney General Xavier Becerra sent out cease and desist letters to the state Republican Party, which appears to own at least some of these collection boxes.
According to reporting from the Orange County Register, many of these drop boxes bear signs claiming that they are "official," and are located at local political party offices and churches, as well as at candidates' headquarters. In Fresno, the local ABC affiliate reported that in some instances, the boxes were simply cardboard containers without locks.