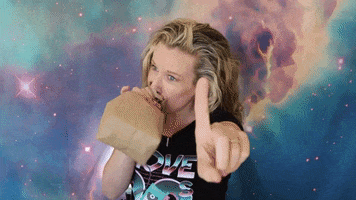 Hell yeah, I'm shell shocked. I dont believe I'm alone, when I say a LOT of us wont soon get over 2016. The news is slightly better than yesterday. "Wisconsin by 20,000 votes. The numbers are 253 for Biden and 214 for Trump. The Prez say's he wants a recount in Wisconsin. 20,000 is a pretty tall hill.
Oh the irony, Kenosha Wisconsin, the town where a kid killed a few people and town the President defended put Biden over the top.
My breathing has returned to normal as I watch reruns of the New York Housewives.
I'm sorry I missed The President annoucing he won.
NBC News said: President Donald Trump made a series of false and misleading claims
Wait!!! When doesn't he make false and misleading claims, Y is dis news? He lies about scracthing his balls…… his never itch!
More from NBC News: about the 2020 election and vote-counting processes early Wednesday morning, ranging from how he's fared so far in the race to what will happen next. Here's a look at his claims, including the states he incorrectly claimed to have won and baseless allegations that his supporters were being disenfranchised.
Talks about the election and race is depressing. Its real, Mexicans and other Americans are discoving their power in the electred.
The Prez, lost his shit after Fox News put Arizona in Biden's colum.
At Fox, Biden has 264 electorial votes. Fox is the only national network that has flipped Arizona and the President blue and despite calls from members of the Republician party to change to result. Fox ain't changin!!!
With six states still counting the votes Biden officailly needs 17 points and the President needs 53. I can still see Hillary in her trademark pantsuit.
If Biden is elected , he will inherit a mountain of woes, from race, covid 19, and the economy. Citizens will blame him for the state of the nation. If he suceeds like Clinton and Obama, he will be forever a hero, it he fails, Democrates will wisper his name as they did President Carter's and he wont be invited to the cool parties. Why would ANYONE want to be President?
Any of number of states will put Biden over the top. I'm not gonna believe it until he is sworn in and that could be May. Facing Possible jail time, the Prez isn't going to go out like a punk. "By any means necessary" Would the "Proud Boys" roll into Chicago?
CityFella