Geeks are nice and most know a lot of about electronics. I simply cant imagine why anyone would spit near a geek.
Well, that's not totally true. Last Saturday, fifty one year old Alton Ashby entered a Vero Beach, Florida Best Buy Store.
He reportely walked up to the Geek Squad (a collection of two or more Geeks) counter without a mask….. One member of the Geek Squad, offered Mr Ashby a mask. They told him he needed a mask to be served. The Geeks, called a manger and intially he complied, then he took it off and started sneezing, just acting a complete fool. (just keep reading you'll see)
Mr Ashby was kinda nasty. Home cheese, spit all over the Geeks clean counter and didn't stop there. He spit, sneezed AND coughed on other counters (just cuz) BUT WAIT, THERE'S MORE! Then took a swig of coke he brought into the store and started spiting throughout store! Best Buy Employees asked him to leave the store. NAS-TEE! man refused, kept spitting and wiping his hands on the coffee shelves. They called 911
The Indian River County Sheriff caught up with Mr Ashby in his Red Caddy not far from the store. When they asked him what happened? He told the Sheriff he was upset by the service he received by the Best Buy employees.
The RUDE and nasty man was arrested for disorderly conduct. The Palm Bay Resident was freed from the Indian River county jail after posting a $500 bond.
A Best Buy employee told police, that customers left due to the incident and that workers had to sanitize multiple areas of the store.
Ashby reportedly told police ,that he was "upset and is going through a lot this year and got carried away at the store." Ashby is scheduled for a January 5 arraignment on the misdemeanor charge.
RUDE!!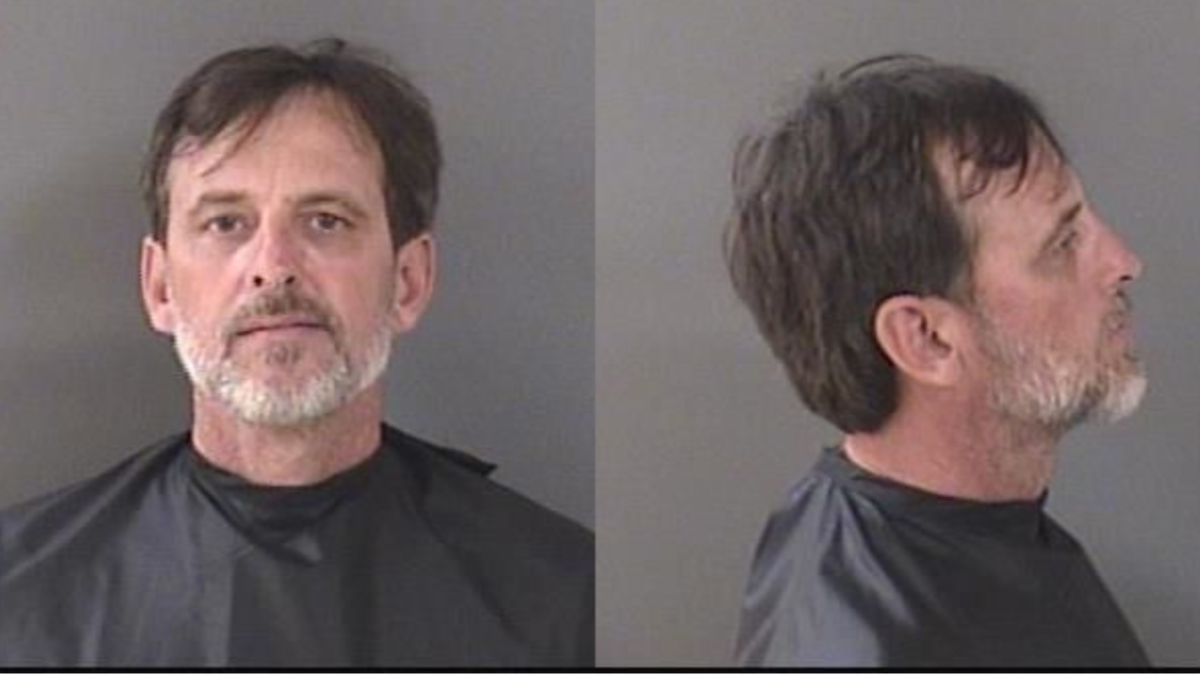 CF