I have long been a fan of Minivans from the begininng. I think it has to do with the functionality of the vehicles. Back in the day, American Automakers were building huge luxury barges with long hoods and short rear ends. While they were very popular, I was offended by the wasted real estate, as there wasn't much space inside. Cars like that Lincoln Mark III and the Cadillac Eldorado didn't make sense.
They were expensive, unexciting to drive, thirsty and cramped. The people movers of the day were the station wagons. The wagons were perfect for growing families, the big Fords could carry up to 10 people, however, like most SUV's today, the rearmost seat is suited for children.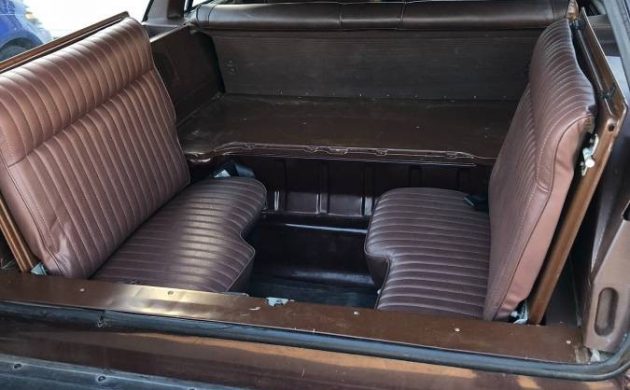 In 1984, Chrysler introduced the Mini Van to the world, it was a small square van, the size of a compact car and could comfortably seat 7 full sized people and could fit in any sized garage. The Mini Cans were based on Chryslers K car, with a terribly slow Mitsubiti engine and the milaage was about the same a full sized car. There was little storage room behind the rear seat.
Chrysler's Mini Van was an instant hit. Within four years nearly every mainstream automaker had a mini van.
I bought a new Plymouth Grand Voyager in 1992. This was the second generation, it was wider and had more room than, the first generation. I added a roof spoiler, fatter tires and dual exhaust. The roof spoiler made it easy to locate our Plymouth in shopping mall parking lots.. With the seats removed we could camp in it. It could easily accomdate 4×8 sheets of plywood. In fact we moved nearly everything we owned from San Francisco to Sacramento, including our full sized Refrigerator. Our's had a smooth 3.3 liter V6. As our children grew, I hated the idea of driving a mini van. My son, happily took the Plymouth off my hands
A few years later Chrysler introuduced stow and go on its third generation. Allowing all the seats to fold flat into the floor. Removing the seats in our Plymouth wasn't difficult, but they were heavy and then you have a place to store them. Stow and Go was a game changer, it would allow the the owner to be spontaneous. She could buy sheat rock or a chair or bicycle. After 15 years , Chrysler is the only Mini Van on the market that allows the second and third rows to fold completly flat into the floor*
Most mini-vans have more usable room than the largest SUV, they handle better and gets better mileage than SUV.
Luxury for 2021
Taking a page from SUV's designers, Chrysler, Toyota and Kia's upcoming Sedona minivan focusing on its interiors. Toyota has roomy reclining seats, Chrysler's Pinnicle interior wouldn't be out of place in Mercedes. And unlike any SUV, these vans have power sliding doors and more usuable space than most SUV.
For 2021, the Toyota Sienna is all new. Every Sienna is hybrid averaging 36mpg. The Sienna can carry up to 8 adults offers four wheel drive.
The 2021, Chysler Pacifica is a refresh, with a new front end and a wrap around rear light. This year, the Pacifica is available in four wheel drive. It still offers a plug in hybrid.
*Stow and Go is not avaiable with the hybrid.
In you want room,comfort and better handling and more conveniences, you owe yourself a test drive..
CityFella