Realtor.com predicts Sacramento will be the strongest housing market in the nation this year.
In the last few years Sacramento, has been the fastest growing large city in the state. Cailfornians are moving to the central part of the state where home prices are considerablely lower than the coastal areas of the state.  In Southern Cailfornia, people are migrating from Los Angeles and San Diego counties to Riverside and San Bernadino counties . The largest percentage of Sacramento's new residents is from the San Francisco Bay Area, where its not uncommon for basic home to cost well over a million dollars.
In Sacramento, the average price for a home is $450K.
Downtown San Francisco is eighty five miles from Downtown Sacramento.
Begining 2035, all the cars and trucks sold in the State of California will be zero polluting. The California Air Resources Board the 2035 target which would achieve more than a 35 percent reduction in greenhouse gas emissions and an 80 percent improvement in oxides of nitrogen emissions from cars statewide, This doesn't mean the state is coming for your car, it simply means beginning in 2035, all new cars and trucks sold in the state will be Zero polluting.
The largest single source of pollutants in the Sacramento area is automobile exhaust. Air quality in Sacramento County is regulated by several agencies including: U.S. Environmental Protection Agency (EPA) California Air Resources Board (ARB)
Current projections show Sacramento could add another 165,000 residents by 2035.
Master Planned Communities–Pollution By Design
Master planned communities, date back to early 1900's. Many believe, some of our greatest cities were designed during this time period. Neighborhoods were self contained and walkable. Residents could walk from their homes to nearby shops, post offices and banks. Most residents did not own cars as Street cars and Public buses provided reliable transportation from the neighborhoods to the central city and employment centers.
In Sacramento, some of Sacramento's most beloved neighborhoods are less than three miles of downtown. Many of these were largely abandoned during 50's and 60's as many new developments were built east of downtown.
In Alkali Flats, most of the homes are more than 100 years old. Overtime ,many of the grand homes, fell into at state of disreapair. Many of the homes were demolished . Today, some homes in Alkali Flats command more than a million dollars.
In the last twenty years many neighborhoods near the downtown has seen a resurgence all cities over America. A combination of empty nesters and Millennials choosing to live in the central city. Where they are closeto Resturants, Museums and the Art districts.
Downtown and midtown Sacramento, is the site of hundreds of new Apartments and Condominiums. Following these new residents are new shops and restaurants within a few blocks of their home.
What made the old neighborhoods attractive to home owners 100 years ago, is true today. Convience, and location. (most of the neighborhoods East Sacramento, Curtis Park, Land Park, are less than three miles from downtown), walkable, and accessible by Public Transit. Two neighborhoods, Oak Park and North Sacramento is seeing a resurgence, with new buildings along broadway.
Pacific Gas and Electric operated Sacramento's Street Car lines from 1900 to 1943.
Sacramento most popular parks are more than 100 years old. Sacramento's magnificent William Land Regional Park, is home to the Sacramento Zoo, Funderlandand and Fairytale Park opened in 1918, East Sacramento's McKinley park opened in 1871.
Bye, Bye, Public Transportation. Hello Urban Sprawl and dirty air
Prior to 1950, Public Transportation played a major role in cities. The suburbs were built further away from the central cities. lower land costs allowed familes to afford larger homes, the trade off was property owners needed a car.
The typical design of these Master Planneed communities are winding streets, small parks, schools and a shopping center with a Supermarkets serving as the anchor borders, a large roadway.
This basic concept is more than seventy years old. The design can be fragile as it relys on a single Supermarket as its anchor. Should the supermarket close, businesses in the shopping center relying on spillover will follow. Which will have a negetive affect on property values and crime in the surrounding neighberhoods.
Older neighberhoods were developed before Supermarkets, and Big Box Stores. If a grocery store closed, the building could be repurposed as another business. Grocery stores were supported by smaller stores in the neighborhood.
Master planned neighberhoods can be found all over the United States. Most are designed without a transit componet. Some developers and home owners have resisted Public Transit (Buses) in their communities as some developers resist Public Tranist (buses) is not a positive image. Buses represent a lower class.
Many suburbs surrounding Metro Atlanta rejected public transit. Some believed Public Transit could bring a questional elements to their communities.
A household of five may eventually need five separate vehicles. Developments by design, producing auto emissions, that contributes to global warming.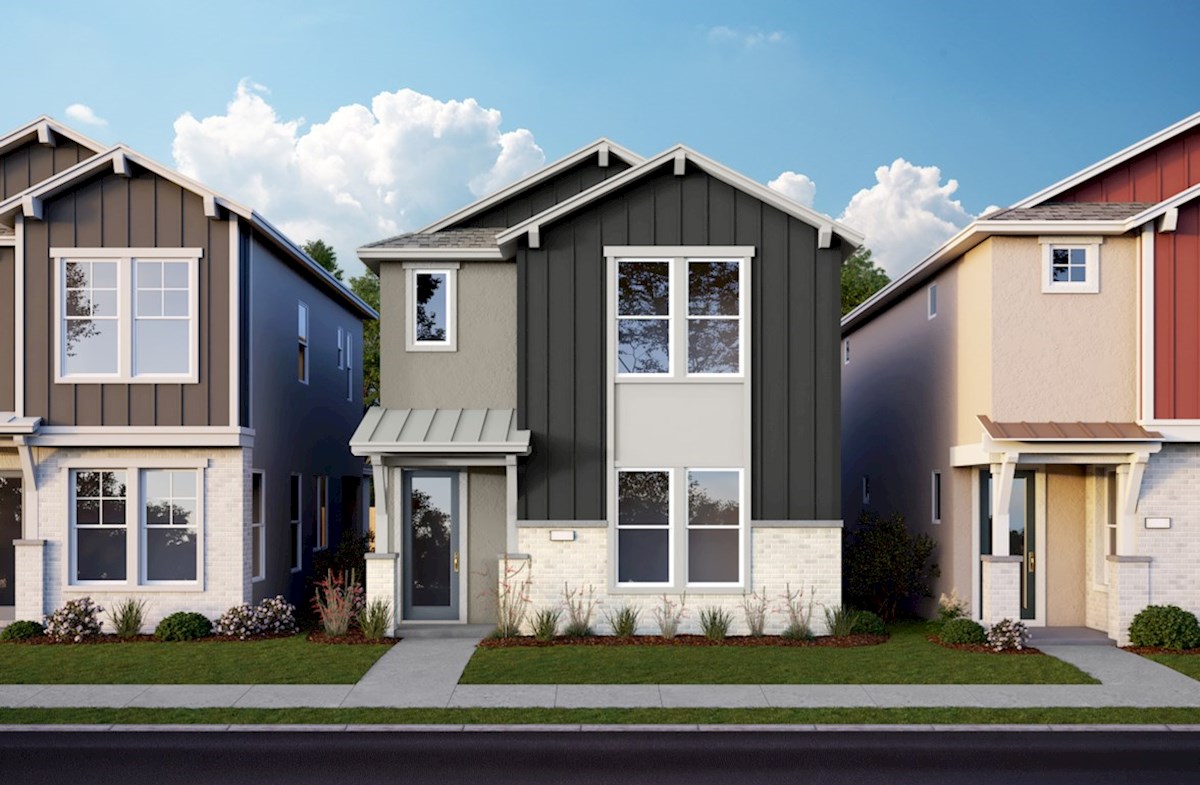 All over America,sprawl have contributed air pollution. Overtime, nearly every person living in the homes above will need a vehicle for transportation.
Our personal vehicles are a major cause of global warming. Collectively, cars and trucks account for nearly one-fifth of all US emissions, emitting around 24 pounds of carbon dioxide and other global-warming gases for every gallon of gas. About five pounds comes from the extraction, production, and delivery of the fuel, while the great bulk of heat-trapping emissions—more than 19 pounds per gallon—comes right out of a car's tailpipe. Union of Concerned Scientists
The New Normal
Covid has changed the how we work and where we work. All over the world, millions are working at home and many predict, the longer people are required to work at home, the greater the adoption as the dust settles. This new normal, allows talented workers who once had to live in America's large metro areas. Now have the option of living outside, densily populated cites. As a result there is a slow and steady mirgration from some of our larger metro areas.
Bring Back the Corner Store
Automobiles weren't required in many of America's older neigherhoods. In addition to banks, post office and shops there were movies theaters and resturants. It exists today in Sacramento's Oak Park. There were small markets and cleaners within walking distance of the average home. Today, its not uncommon, for home owners to drive over a mile for a carton of milk or a soda.
Below is Northlake, one of Sacramento's largest Master Planned Communities North Natomas just south of the Airport. The pink area is the retail zone. New home owners will need to drive more than a mile for a loaf a bread.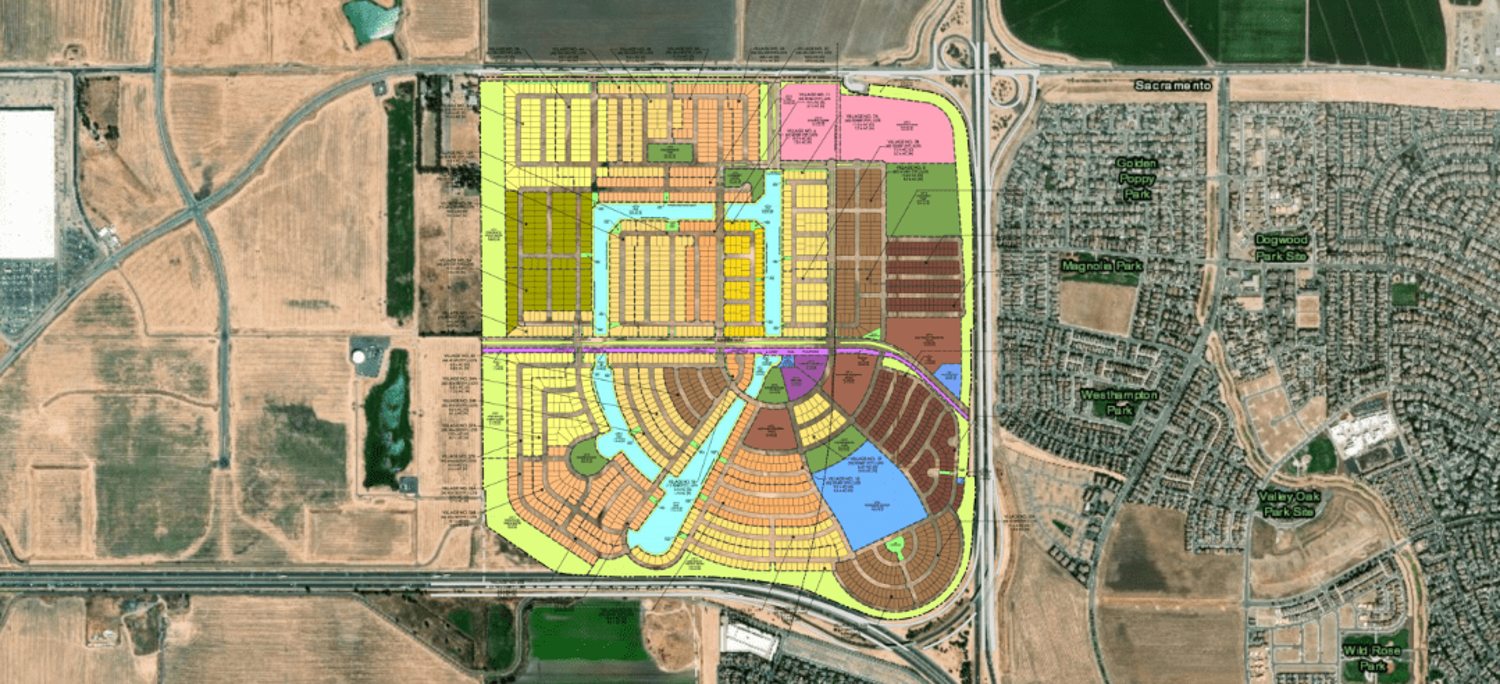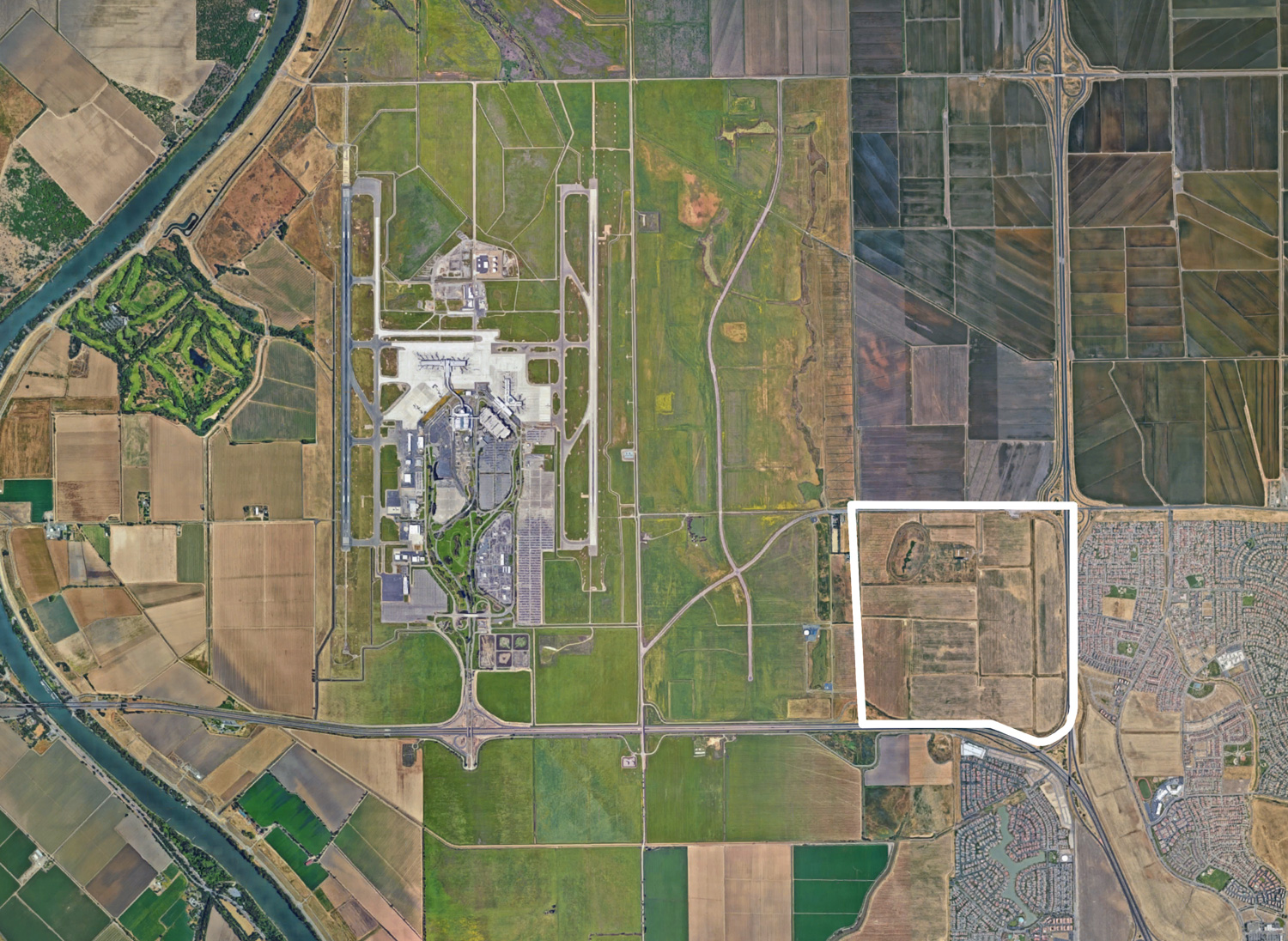 In 2035, all the new Cars and Trucks sold in California will be non polluting. However, the vast majority of the vehicles will contine to produce harmful emissions.
It time for concern citizens to insist Public Transit be part housing developments.
The world's new master plan communities must be designed to reduce dependence on motor vechicles.
Planners and developers don't have to reinvent the wheel. They simply need to go back in time. What worked one hundred years ago, works today. All over the world.
Sacramento and other cities say they are committed to reducing pollution. Developments like Northlake are being approved all over the nation, add to the nations pollution by design.
After January 2035, all the vechicles sold in California and other states will be electric. However, 75% of the cars on the road in 2035, will release polluntents into the enviroment.
Climate change is real. Electric vechicles is only the start. design Every community has to look at ways to reduce pollutents in their there cities and town. We must insist on change.
The Clock is ticking
CityFella
.
.