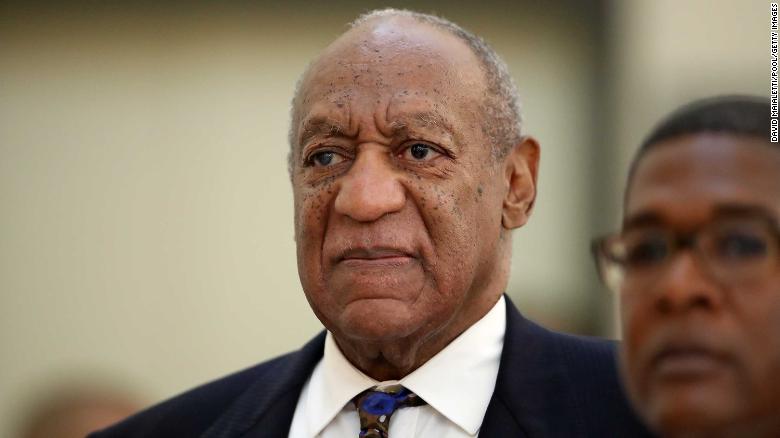 He was America's dad. I fondly remember those "Jello" commericals. Today, I still enjoy reruns of his shows, "The Cosby Show" and the less sucessful "Cosby" with the late great Madeline Kahn. He is a brilliant story teller and funny man. He excelled talking about family, first his brother Russell and his parents and later his children, something that America could relate to.
Throughout the years Bill and Camille have donated millions and provided scholoships for hundreds of students. When his shows went off the air, he thought he would give back to the black community by directly talking to black men. Many belived his message was harsh, and insulting. "You've got to stop beating up your women because you can't find a job, because you didn't want to get an education and now you're [earning] minimum wage. Others belived he was talking down to black men as a unsympathetic grandfather might adddress his children. While there was some truth is his message, but he was the wrong messager. How could a man worth serveral hundred million dollars relate to the day to day life of a black man. A black man who has been wealthy for most of his life. No more than today's Bill Gates or Oprah.
During this time, there were droplets of unsubtantiated rumors about Bill Cosby, drugs and women on social media. Some men in the black community rejoiced "an old hypocite" preaching about whats wrong with black men as he is raping women.
At one point, William Henry Cosby Jr was one of the most powerful men in Hollywood, like Havrey Weinstein and other powerful men, there were rumors, but people looked the other way. Like other powerful men, they didn't have to rape women, AS there are women who would freely give themselves to a celebrity or a person of power for an opportunity. Both men used their power and influence to rape women. Bill, prefered drugging his victims.
The Victimizer a Victim?
We have no idea how many women fell victimm to Bill Cosby. No idea, how many corporate payouts to victims to keep this money making predator out of jail.
January 2004, Andrea Constand was at Cosby's Pennsyvannia's home after being out with friends. She told Bill she was stressed and he gave her pills to relax. Cosby, in a deposition, would state that the pills were the over-the-counter antihistamine, Benadryl . Ms Constand said these pills made her semiconscious and unable to move. During this time she said, Cosby touched her and put her hand on his penis. When she came to her clothes were all over the room. A year later, she sued and recived over 3 million from Cosby with a confidentiality agreement.
In 2005, Bruce Castor, who was then the top prosecutor for Montgomery County Pennsylvania. Castor persuaded Cosby to testify and promised him he would not be prosecuted.
On July 8, 2015, Andrea Constand and her attorney Dolores Troiani filed a motion to negate the confidentiality agreement in the 2005 case against Cosby, claiming that Cosby had already engaged in "total abandonment of the confidentiality portions of the agreement" by way of the recent, sweeping denials of all allegations against him.
In September 2015, the clock was running down on the prosecution, they had until January to prosecute Cosby before the Statute of Limitations ran out. Castor's successor, District Attorney Kevin Steele, charged Cosby in 2015 after a federal judge, acting on a request from The Associated Press, unsealed documents from Constand 2005 lawsuit against Cosby.
During a court hearing weeks after Cosby's 2015 arrest, Castor testified that he promised Cosby he wouldn't be prosecuted in the hopes that it would persuade the actor to testify in a civil case brought by Constand and allow her to win damages. Castor acknowledged the only place the matter was put in writing was in the 2005 press release announcing his decision not to prosecute, but said his decision was meant to shield Cosby from prosecution "for all time."
Pennsylvania's highest court said Cosby relied on Castor promise when he agreed to testify without invoking his Fifth Amendment right against self-incrimination in a lawsuit brought against him by Constand and he was released.
The Outrage
All over talk radio and social media people are outraged by Cosby's release. They say it was because of his wealth and celebrity. The reality is the Mongomery County da, wanted a win so he ignored the promise of the department and Cosby was the prize, this could have been another defended, I am sure there are more victims.
The more I read about Andrea Constand the less sympathetic if am towards her. Mind you, she might have been the best witness for the prosecution. Months after being raped by Cosby, she and her parents had dinner with him, visited his show. She later she sues him and settles with him for three million dollars and years later want to prosecute him again. From all accounts she isnt done.
I wish there was another charge that would have kept him in jail, at least a few more years. As much as I question the ultimate motives of Ms Constand, I applaud her,as she represents women who didnt prosecute, women who has never told anyone, women who were damaged by William Henry Cosby Jr and the women he has victimized through the years. Simply because he could.
CityFella