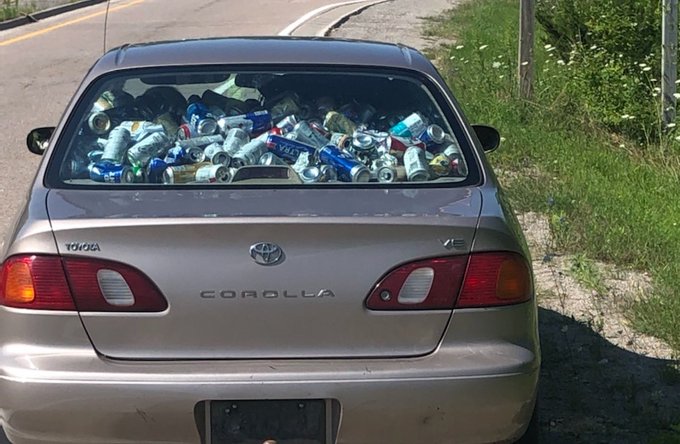 How many beer cans in the Corolla?
Ontario Police intially stopped the Corolla because the driver might be impaired. Turns out the driver was sober but his drivers lience was suspended. He was taking the cans to a beer store.
The good news,, the driver had a friend with a valid licence how so nevah. The bad news was the loose beer can was deeded an "insecure load" (but the windows were rolled up?) any who, the owner got a ticket for the cans .
How many empty beer cans would he need to pay the $130 ticket?
Canadian bear cans matter!
CityFella