Forty years from now, historians will pour through thousands of interviews from men and women, who were willing to discard logic and truth and devote themselves to an individual. Former Donald Trump has a cult like status to some men and women over 45.
Many of men and women who stormed the Capitol January 6th, had rheumatoid arthritis, high blood pressure, on meds for cholesterol and other ailments. Some of these men and women risk losing their homes and freedoms based on a lie.
After Fox, Newsmaxx and a host of companies and individuals learned they were being sued by Dominion, there was a hush across America. Newscasters on Fox and Newsmaxx left the camera for fear of being associated with any lawsuit.
Everyone including Sidney Powell, who LOVED being in front of the camera hushed up. Powell was the one who suggested, the long, long, long ,long ,long dead Venezuelan President Hugo Chavez had been pulling the strings on American Voting software. Did I mention Chavez is DEAD, He died in 2013, a couple of years before The Donald, announced he was running for President. I could almost believe her, had he died at one of the Disney Theme parks, the home of Abe Lincoln and other dead Presidents.
Who-go Chavez is Dead……….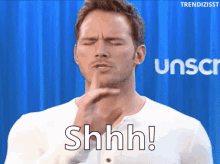 While everyone was whisper quiet, ole Mikey was having the time of his LIFE. He's was on all the cable news channels including Anderson Cooper. He's smiling, chuckling, having a good ole time on HD. Twisting, turning, insisting DONALD TRUMP IS THE PRESIDENT and he can prove it!
Earlier this week, Lindell had a three day Cyber Symposium in the most visited city in the whole wide state of South Dakota. Sioux Falls (check your AAA booklet). The TRUTH would be revealed in SIOUX FALLS! This event would prove once and for all that Donald J Trump is the rightful President. Lindell believed the conservative media would be present for this World Event. Lindell vowed he would stay till the end.
He told the excited Sioux Falls crowd, FORTY MILLION PEOPLE WERE WATCHING. Day one his Streaming was hacked. He expected that. He had proof the election was stolen, but it was nothing more than polling data, that he shared with other news outlets, arguing that the info was in his data and that media was involved in the cover up. Things were blocked, details were more than sketchy and the crowd was becoming impatient. Wednesday, he promised earth shattering proof . Proof the Chinese, Hugh, Dominion Machines, and every other conspiracy theory known to Lindell will come together.
Life Ain't Fair; even if your the Pillow Man
Lindell TV, hacked by what group, organization? He assumed Fox News would cover the event. When it became clear they were not coming the news channel became the enemy. Home cheese hired an data expert who told him at the event using his data, they couldn't find any abnormalities. (ouch) Pillow mans lead expert tells him what he brought them to examine doesn't indicate that a cyberattack had occurred.
The crowd is getting restless. They were promised steaks, they got cold fries.
And misses kept coming and it was still Wednesday at the event when, the BIG story broke that a federal judge said Dominion Voting Systems, could proceed with its defamation lawsuit against Pillow Man,Rudy Giuliani and Sidney Powell. Minutes after the news broke, Lindell abruptly left the stage. Dominion wants 1.3 BILLION dollars from each of these defendants.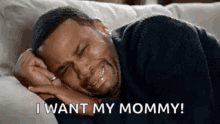 What would you do?
On Thursday morning, Lindell announced that he had been "attacked" as he returned to his hotel the previous night. "I'm OK. It hurts a little bit," he said. "I just want everyone to know all the evil that's out there.
The Symposium was a shit show , a humiliating event. Pillow Man could have come down with scurvy or Malaria but the attack is better. Are there witnesses, hotel videos or a disgruntled fast food worker?
Does the Pillow Man have one point three Billion dollars?
Thirty, forty years from now, historians will read through thousands of pages of stories looking for answers. Why would individuals risk their fortunes, their health and freedoms for a less than honorable man?
CityFella