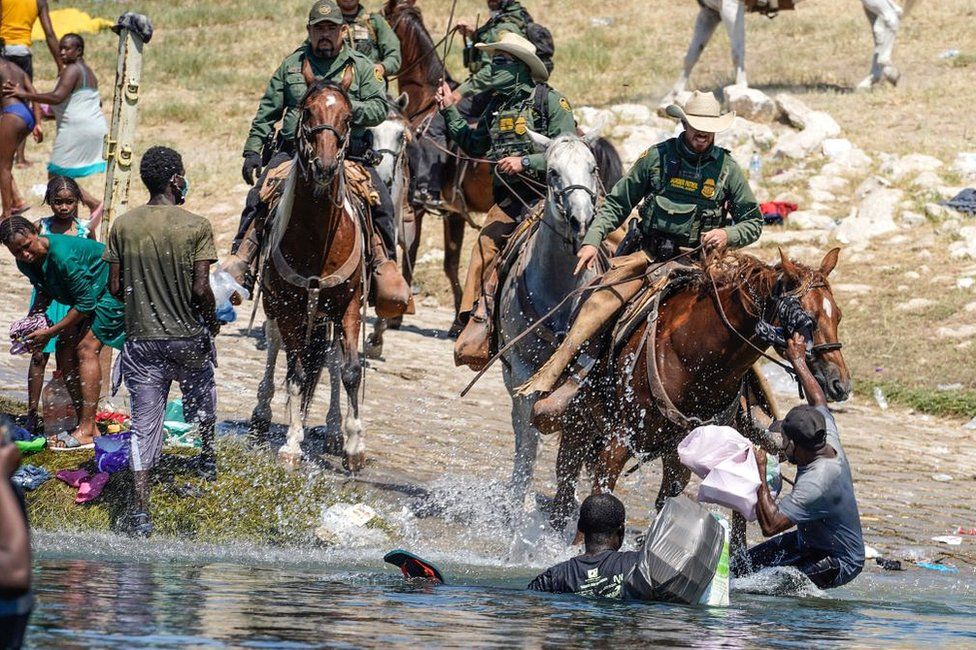 By, CityFella
May 2021: Department of Homeland Security Secretary Alejandro Mayorkas, announced an 18-month temporary protective status for Haitians already residing in the US, which now applies to Haitians in the country as of July 29. Mayorkas had cited "security concerns, social unrest, an increase in human rights abuses, crippling poverty, and lack of basic resources, which are exacerbated by the Covid-19 pandemic."
July 7, 2021, Haiti's President, Jovenel Moïse was assassinated in his private residence.
August 14, 2021 7.2 magnitude Earthquake struck. 136,000 buildings destoyed.,2,200 Haitians killed, More than 650,000 need assistance.
,September 2021: Thousands of Haitian migrants appeared at a bridge creating a massize camp under abridge between Coahuila, Mexico, and Del Rio, Texas, while they wait for access into the United States.
September 19, 2021. Images of mounted Border Patrol agents on horseback waving reins in the air and charging migrants as they carried their belongings across the Rio Grande in Del Rio, Texas The US Goverment returned several hundred Haitians by plane to Haiti, a country with an uncertain future, sparce medical care for Covid cases and few structures to house them. More flights are planned.
September 22, 2021. Angry protests have taking place in the Haitian Community of Miami, to denounce the expulsion of Haitian refugees at the Texas border with Mexico. Comparisons of how Afghan refugees have been received to the treatment of Haitians. "One group is being met with food, cheers, places to live, etc. — which is what welcoming looks like. And the other group is being met with cowboys with leather straps or ropes and detention by force."