Sidney Powell is the former wackadoo Attorney for Donald Trump. The sixtyish woman was too controversial for the former King of controversies Rudy Giuliani and they gave her da boot. Sidney love a good conspiracy, if cant find one she likes, she'll create one. Like Rudy and a few other of Trump's minions, they are all being sued for 1.3 Billion each by Dominion Voting Systems. Dominion is suing for defamation. They all accused Dominion of manipulating the elections.
Sidney is slowly becoming my newest obession.
BTW: Sidney, if you sue me, I will fight you in every court in America, to keep my prized Partridge Family Album!
In the last episode, Sidney accused the Democrats in Georgia of 'MURDER" to cover up the stealing of the election.
Not sure what law school she graduated from. One would imagin in the curriculum, they would spend a lot of time talking about PROOF. Last year, Sidney accused the City of Detroit of fraud (this is a habit of hers) and she sued Detroit. Powell's fraud case was dismissed and Powell's appeal and subsequent petition to the U.S. Supreme Court were both denied. Detroit wants her to pay the legal fees of 183K. Her legal team says they have no right to ask for that much! 21K is what we think is fair. To be continued…………
Sue Me? Sue YOU!
One point three BILLION DOLLARS is a huge sack of change. For Ms Powell, this means she would have to sell her Sears animal print collection and jewelry on consignment just to represent herself!
In August, Sidney, Rudi and My Pillow guy attempted to have Dominion's defamation suit thrown out by the courts. Sidney and Pillow Guy, claimed could not be sued for defamation because they stood by their fraud claims and Dominion could not prove they made the allegations with "actual malice" knowing that they were false.
In crack head: I knew its fraud, but you have to prove that I knew it was fraud and does Jesus really love me- how do YOU know?
The judge, who speaks crack head, said the suit could move forward.
So Sidney girl, is countersuing Dominion. She believes Dominion is punishing her for speaking out, to smear her reputation, the impair her credibility, TO DEFLECT PUBLIC ATTENTION FROM THE TRUTH OF THE FRAUD OF THE ELECTION!!! and to PUNISH her for drawing attention to vulnerabilities which are features in Dominions machines and software.
Sidney Powell's Conspiracy Corner
MONDAY, SEPTEMBER 27TH : The January 6 riot at the Capitol could have caused a delay which would have allowed Supreme Court Justice Samuel Alito time to stop the certification of  Joe Biden's election victory—but that chance was lost when Miss Nancy Pelosi reconvened Congress to complete the process. Sidney said, that GOP Republican leader Kevin McCarthy  and House Minority Whip Steve Scalise opposed having House Speaker Nancy Pelosi join the case as an opposing party, which limited her involvement to filing an amicus brief. "There had been inside goings-on in Congress whereby I believe it was Steve Scalise and McCarthy kept her from being an actual party," Powell said. "She wanted to work her way into the case as a party, but somehow politically that didn't happen."
Why Sidney?
I'm not sure why I'm so intrigued by Ms Powell. Before Donald dumped him, Rudy was far and away was the most entertaining.
from the press conference next to the porn shop, to a last minute dye job where he forgot the last rince and leaked dye in front of the cameras. Resently he caught shaving in a resturant at the airport.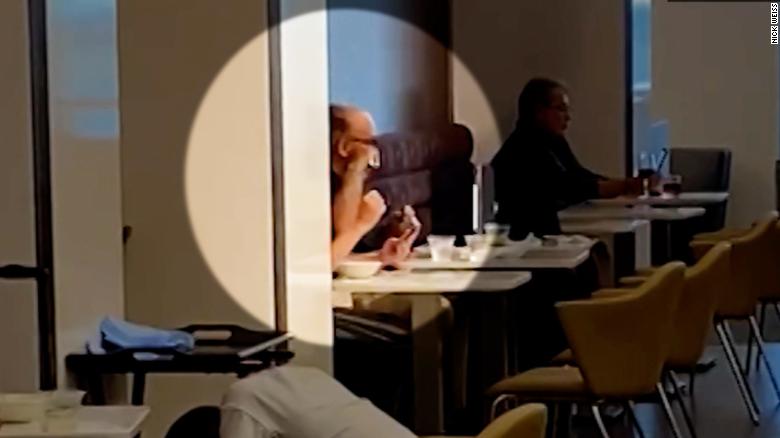 I cant get into Trumps biggest "ride or die" Mr Pillow, Mike Lindell, who's one trick is to scream at reporters who present facts.
There is something about Sidney Powell tenacity that I find intriguing. She is a combination of Mike and Rudy. An attorney, like Rudy her intial presentation seems credible,like Mike, when they question her credibilty, she often attacks.
Today, she has no credibilty anywhere. Unlike Mike who has a Major credibilty issue, the networks want nothing from Sidney and yet she keeps plugging along with new conspiracy theories and she will speak into any microphone that is placed in front of her.
There may be an opportunty for Sidney to present new conspiracy theories to the National Media.
From The Hill.com
Reps. Ted Lieu (D-Calif.), Sylvia Garcia (D-Texas) and Veronica Escobar (D-Texas) penned a letter to the Office of Chief Disciplinary Counsel at the State Bar of Texas on Thursday requesting that it "act swiftly" in conducting investigations into Powell's "repeated and potentially deliberate violations of the Texas Disciplinary Rules of Professional Conduct." "Ms. Powell allegedly made numerous false statements to various courts related to her frivolous attempts to overturn the results of the 2020 presidential election," the lawmakers wrote."We urge a swift resolution to the disciplinary investigation into Ms. Powell's conduct and her fitness to practice law in the state of Texas," they added. They said Powell is "wholly unfit to practice law" and is "no longer deserving of a Texas bar license," pointing to her actions related to the 2020 presidential election.
Sidney, will demand a press conference. Until then, see you after her next wild ass conspiracy!
CityFella