The Episode begins with Whitney and Lisa meeting to out together at an aerial silk aerobics class. In a confessional, Whitney said that people have told her that Lisa was fun but that she didn't know that Lisa. Lisa said later in a confessional that she actually had fun with Whitney in the class.
Mary and Robert Sr are together with Sr making breakfast. Robert Sr was in Florida for a year recovering for the pandemic and Mary loved it. At home the couple seems like strangers with Mary being extra as Sr was cooking. The couple seem like strangers, Mary was being extra about every thing saying, that she liked long grain rice but that he kept serving her short grain rice.
Nothing say's "I'm Sorry, like Diamonds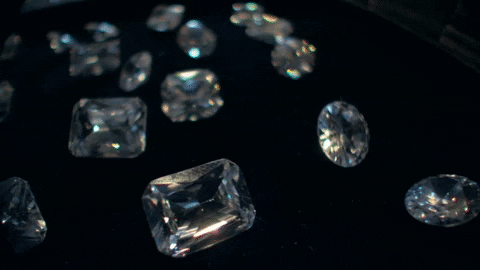 Jen and her assistant Stuart go to a Jewelry store . Jen "Shah-mazing" wanted to do something nice for her fellow housewives. She decided to have him make six snowflake necklaces for the women. Jen doesn't shop at Wal Mart, these little tiny snowflakes cost $2700, (I think each) Must be kinda nice having that kinda dough rae mee! Or does she?
"Don't get Pregnant"
Heather is having an uncomfortable sex chat with daughter Ashley before college. She said in a confessional that her parents did not give her a talk so she wanted to make sure her own daughter was prepared. She told Ashley that she didn't want to feel pressured to 'put out.' Heather asked her if she knew how to use a condom and Ashley said that they already taught her that in sex ed. Heather: 'Don't get pregnant, don't get a disease, love you,'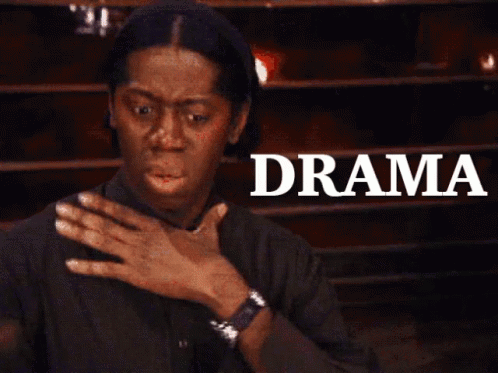 Before, I get started with this segment. I want to confess, Whitney is my favorite housewife, this season. She is far and away the youngest housewife and she can READ A BITCH.! Unlike a lot of these ladies. When Whitney see's or hears somethings wrong, she speaks on it IMMEDIATLY!
ON TO THE DRAMA! Lisa's husband John, likes Whitney's husband Justin, and last week Jen's husband SherrifF encouraged the men together to help mend the issues with the women.
Lisa and Whitney relationship seems to be going in the right direction. Lisa chose the restaurant, Nino Viejo. Everyone is in a good mood, the ladies and their husbands are all smiles. Whitney thought that it was a little strange that Lisa chose this restaurant, because this was the restaurant was the restaurant (how many times can you use restaurant in a sentence?) that pulled out of Angie's, casino fundraiser five hours after Lisa learned that Whitney was invited, after talking to someone on Lisa's team.
THEN!!!!! The owners of the restaurant, came to their table to explain, why they couldn't do Angie's fundraiser. It seems (wait for it) the reason they didn't do the charity event was because they couldn't leave on a Friday.
Whitney went from Zero to One Hundred: 'Are you kidding me this is so fucking staged!! She said she thought they were going to have a date night but realized 'I walked into a trap tonight.' How did dinner just happen to be at this restaurant! She tells Lisa brought her to the restaurant to cover her tracks. Lisa told Whitney that she didn't coach Aubrey to say that. Whitney couldn't understand why that was the first thing Aubrey told them. Lisa says I'm just trying to being friends with you because she didn't do anything wrong when it comes to Angie. Whitney asked how can't Lisa just apologize and admit she's wrong! (By the way the men are there, locked in silence) Whitney said they needed to move on and let go of the past. They agreed to look to the future. Whitney said in a confessional that she didn't think she could ever fully trust Lisa.
No Mama No!
Were over at Jen Shah house and Sherriff and their son Omar are working out. Jen desperately wants to be a part of her son's life. She wants to come to school Jen feels, due to events in her life she hasn't been a mom to Omar but the truth is he doesn't want her to show up to school as any teenager wouldn't want their parent to show up/
I saw the Tennis Outfit in the Winda, and had to have it! I'll learn the Game Later, Meanwhile I look Good!
That some's it up. Mary cant play tennis but she was cute. Her tennis partner was Meredith. They talk about their relationships. They agreed was healthy they had their own space. Meredith says her husband's Seth is often out of town. Mary said, she and Robert Sr have separate bedrooms initially was uncomfortable but she likes having her own space. She said if her son leaves it surely would be a disaster for their marriage. She said her son was the puzzle piece that was holding them all together
Sister Wives
Jennie husband's Guy is one of the most unlikable men in housewives, yes there have rude husbands, cheating husbands, husbands who have laid hands on their wives. As a former husband, I couldn't imagine asking my wife to do something that would place her health at risk, much less kill her. In very episode, this man who's wife has been pregnant 15 times and has had more miscarriages' that a group of women have had in a lifetime wants more children, even if it kills her, makes him unlikable.
Jennie and her husband guy are having a rare time alone skiing They are enjoying each other, THEN Guy, brings ups having another child. He believes this is a good time to have more kids to replenish the Earth. This world is in really bad shape. It just needs more good people.' Week after week Jennie has said she did not want any more children, If she had another one, there are no guarantees it would be healthy.
One miscarriage is hard enough for a mom,' she said. ' I went through 10…I don't want to continue to feel like something is wrong with me.' Jennie asked him why he couldn't just appreciate the three kids that they had. Duy said that March 15th, the day their baby girl didn't make it, was a really hard day for him.
That was the worst day of my life,' Duy said in a confessional. 'No parent should have to be burying their children.'
He admitted to her there was an emptiness and that it hurt. He started crying and said he knew that they couldn't replace her but he also knew that they should have more kids. He asked her about getting a surrogate.
What if we get a sister wife?,' Duy asked.
'Are you serious right now?' she asked.
'I'm dead serious,' Duy said.
In a confessional, Duy said that 'to have a sister wife in our family is not uncommon in our culture. My grandfather had four wives. They all got along.'
Jennie said in a confessional that it was nothing she wanted in her marriage.
Jennie walked away, saying were done.
Guy, needs to talk to a professional to help fill he emptyness left by his daughter, I continue to be troubled by he need to have another child, but to risk his wife's life and possibly leave his three children without a mother is beyond me.
Its clear, Jennie, wants an intact family, she loves being a mother and a wife. Its also clear to me, based on what Guy said, she has the money. This is the sixth episode, and he has mentioned more kids in every episode, this is clearly hurting her, there are another twelve episodes left. Sometimes, you have to protect your mental health, that's all I'm saying.
The Real Housewives of Salt Lake City is on Bravo on Sundays, check your local listings.
CityFella