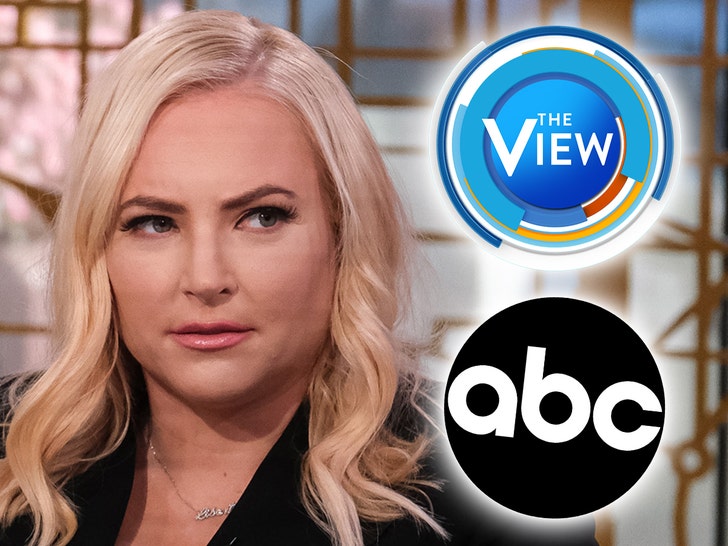 I am a huge fan of the View. For years, a woman's view or opinion had little value. I am reminded of the old Saturday Night Live "Point CounterPoint" sketch with Jane Curtin and Dan Aykroyd based on a weekend PBS program.
If the woman had a strong point or opinion,the men would out shout her or attempt to silence her with a condescending pat or wave, as to say, "thank you, we need you to look pretty and be quiet. The View was not an overnight success. Creator and Executive Producer, Barbara Walters, said, there was resistance selling a show of women talking to ABC affillates. But that was 25 years ago, imitators have come on gone. The New York Times said The View as "the most important political TV show in America". Once upon a time, if you launch a book, you had to get on Oprah, today its the view.
THE LONE WOLF

Lone Wolf's duration at The View, isn't very long. Former Survivor cast member Elizabeth Hasselbeck was the longest surviving Lone Wolf at The View, ten seasons. Of all the Lone Wolf's it was Hasselbeck's youth that got under the skin of Goldberg. Perhps she was being trained for Meghan McCain. Of all the Lone Wolf's at The View, Jedediah Bila, was by far, my favorite, she was strong, warm and unafraid, while most Lone Wolf's avoided making contact with the audience, she came out dancing, looking the studio audience, straight in the eye. Her tenure at The View ended abruptly,some believe to make room for John McCain's daughter.
ABC saw an Opportunity
"He's not a war hero," "He was a war hero because he was captured. I like people who weren't captured. Candidate Donald J Trump 2015
Donald Trump first day in office was January 20, 2017
Before "The View, Meghan she was an analyst some of the cable news shows.
In July 2015, Meghan signed on Fox as a contributor and became a co-host on the networks," Outnumbered" in the fall of 2016. She left the network September 2017
On October 9th 2017, Meghan debut as a permenate co host on the view. She said, her father said appearing on the The View, it was good career move.
While Meghan had appeared of "The View' I cant can imagine, the producers at The View, tested McCain. Pretty, she is, likeable she isn't. I can't imagine a focus group where she would be warmly received.
Toxic is the word. The set is more toxic with Meghan McCain than it was with Rosie O' Donnell. The difference between the two, is Rosie was very likable at times. Where Meghan often comes off as a spoiled angry brat.
ABC went for it. Rarely a day has gone by, without leaks to the press, about feuds between Meghan and the other ladies on The View and while former Executive Producers Barbara Walter and Bill Geddies may not have approved, the current producers love it. I hate Meghan, has been good from ratings.
Meghan Co-Host
On paper, she is a good fit for the View. Conservative, intelligent, outspoken Republican, with liberal views. She has the unique experience of being out an the campaign trail with her father. Meghan and her mother Cindy McCain, publicly supported and campaigned for gay marriage at a time when John McCain opposed same sex unions.A conservative at heart, she could be a new face for the Republican Party. However, her tone, and inability to sit and agree to disagree with someone with an opposing view prevents her from getting her point across.
While her co-host smile and looks into the audience during the opener. Meghan seems to avoid the audience, looking away. Its almost if ,she assumes they hate her and as a result she gives them nothing. Smiles are rare. She struggle in the light segments when the ladies are talking about their personal lives. When she does let go, the audience is often surprised and just as they begin to like her, the smiles disappears .
Meghan McCain is much more knowledgeable than Elizabeth Hasselbeck,she has a better grasp of politics and the voters, perhaps better than any of her co-hosts. However, Hasselbeck was likable, the audience may not have agreed with her views, but she was relatable.
The producers gave her an assignment an assignment she may have taken too literally. Often, she has reminded her co host, her role was to represent the right. She demands to be heard and often, she has interrupted her co-hosts and guests she demands tobe heard, even if it means talking over her co-hosts. There was a segment(later satirized by Saturday Night Life) were Meghan told Joy Behar, it was her job to listen to Meghan. If she, is silenced by the producers or Whoopi she may pout and have a silent tantrum. Where she is silent for the rest of the show. This need to be heard has surfaced during interviews, where she keeps pressing with the same question if the guest doesn't answer, or not allowing him to respond to her q"The View" has made giant bags of money for ABC. After 16, years the show was slowing down. Co host Joy Behar told the Daily Beast, "we had chemistry that everybody seemed to like for a good 10 years. And when Star [Jones] and Meredith [Vieira] left, they changed the show to be a little more political, with Rosie [O'Donnell] and Elisabeth [Hasselbeck]…By the time I left last summer it became goody-goody again. Fluffy. Now they're going back to confrontation. That's what it looks like to me."
In 2014, Barbara Walters sold her 50% ownership stake in the show on the air and her producer, Bill Geddie, was reportedly asked to leave shortly. The show has changed without Walters and Geddie. Walters, set the tone, and I believer Geddie drove the show. The first few years the team seem to genuinely like each other.
Rosie O' Donnell, originally wanted to be a co-host. Barbara Walter, wanted her to replace Vieira as moderator. From that moment forward, the show changed. Rosie had strong opinions, and she often argued with co-host. At times it seemed she didn't understand her role. She and Geddie butted heads from the start. "She challenged his decisions. She didn't want features on beauty or fashion or medical subjects, all of which had been popular on the show. Moral suffered in front of the camera and behind the camera with some staffers choosing to boycott a traditional event if O'Donnell was going to be present.
For some the low point was the split screen confrontation between O'Donnell and Elizabeth this wasn't "The View" this was cable news. It made news and may have changed the direction of show. The confrontation ended with O'Donnell leaving the show.
Soiling a Clean Exit
July 1, 2021:"I am just going to rip the Band-Aid off. I'm here to tell all of you, my wonderful co-ho
and the viewers at home that this is going to be my last season," she said, kicking off the episode with the news of her departure. "Covid has changed the world for all of us, and it changed the way, at least for me, the way that I am looking at life, the way I'm living my life, the way I want my life to look like." McCain explained that leaving wasn't an easy decision but said she wants to spend more time in Washington, D.C., with her husband and daughter, whom she welcomed in September."I just have this really wonderful life here that ultimately I felt like I didn't want to leave," she said. "On a professional note, this show is one of the hands-down greatest, most exhilarating, wonderful privileges of my entire life."
A few months later:Meghan McCain says she quit "The View" because she felt her colleagues, including Whoopi Goldberg and Joy Behar, had mistreated her for having conservative views — all while she was suffering from postpartum anxiety."You can't imagine how it messes with your self-esteem working in an environment where the worst thing you can be in the world is a Republican during the Trump years," McCain wrote in an excerpt of her new audio memoir, "Bad Republican," obtained by Variety. "As the country got worse under Trump, the treatment from Whoopi, Joy and some of the staff grew meaner and less forgiving."
There is something to be said about having a graceful exit. No its not always truthful, but it says something about you as a person. Meghan McCain wasn't a fan favorite at The View, her positions didn't make welcoming waves in the Republican Party. But ultimately her father was right about being on the show, her net worth is somewhere between 8 and 12 million dollars. Not bad for three years.
Her options on camera options were few,before her announcement. Today, they are fewer. Potential employers will listen to her audio memoir where she not only trashes her employer, she attacks her high profile co workers. If she is hired as on camera talent, they will to asses and consider, the self inflicted damage to her reputation, they would have to change her image.
Blurred Vision
Barbara Walters vision of woman talking has been altered, the warmth has been replaced with a confrontation narrative that forces the viewer to choose a side. The current direction is to make news. The topics chosen, promotes the decisiveness that most of the hosts say they are against.
Missing is balance. Barbara Walters and Bill Geddie understood television. They chose a mix of topics that personalizes the hosts, that made the viewer feel as a guest in their home. We knew what the host did over the weekend, or didn't do. We learned through BW, that many socialights didn't actually eat at parties, they simply pushed food around the plate. Mixed in these conversations were politics and issues of the day.
Today,the show is political in every sense of the word. We know, which host have had covid, and the impact it has had on their families. We know their positions on abortion, Black Lives Matter, and the Republicans. Today nearly 40% of show is political. If your relatively new to "The View" you know little about the hosts.
In the early days, BW and Geddie developed the hosts. We saw the development in 22 year old Debbie Matenopoulos and stand up comedian Sherri Shepard. I cant help but wonder, what would might have become of McCain?
Former co host, Abby Huntsman said: "Everything was about a soundbite and everything was, 'Who could say the most bombastic thing in the moment?' Said she felt "pressure" to be controversial, but that wasn't who she was.
"Toxic" is the most common word associated with "The View". Many of the former co-hosts says culture is hostile. Ana Navarro's persona on "The View" has been stripped. A fixture on CNN, Navarro's conservatism and maturity could have soften McCain's persona and made her likable ,but it was clear the producers wanted McCain on the island alone. Goldberg and Bahar are the anchors that hold the loyal viewers in place. Sara Haines,is the center. With Meghan's exit, co-host Sunny Hostin has been handed the news worthy baton, she is clearly unhappy in this role.The opening smiles are forced, they are prepared for battle. "Showtime"
CityFell
The
McCain confirmed her departure in the July 1, 2021 show. "This was not an easy decision," she said. "I'm just eternally grateful to have had this opportunity here so, seriously, thank you from the absolute bottom of my heart." According to ABC's statement, "she recently came to us with her decision to depart the show at the end of this season, a difficult choice that she made for her and her family that we respect and understand." While there was a 2019 report from The Daily Beast with sources claiming she was planning to leave then and had been feeling "like a caged animal" and "emotionally drained, angry, and isolated," so far nothing suggests that played a role in her decision to exit this season.