. Can you imagine this Asian man, or Mexican, Indian, or fill in the blank. Walking down the street in any American city and being ignored or given a thumbs up by the police?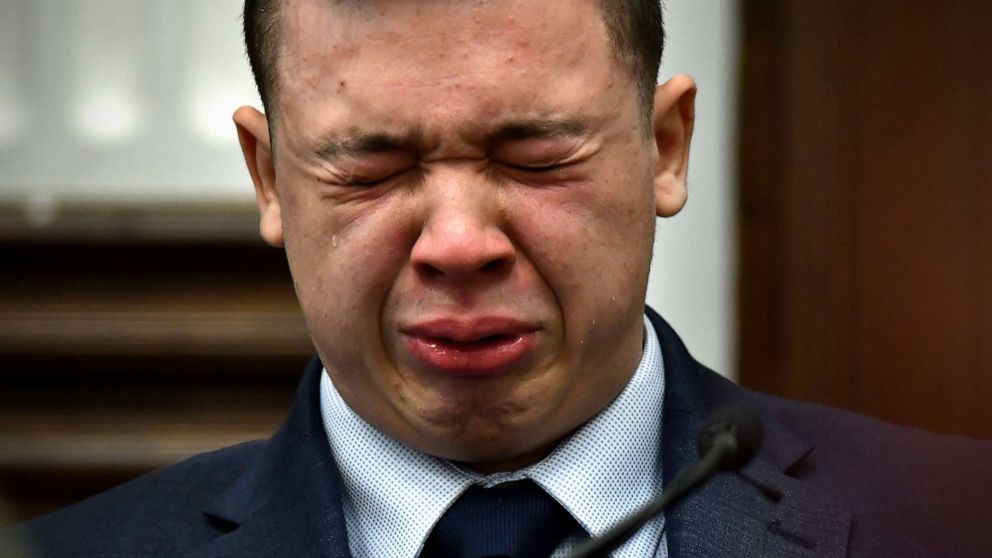 I look at this picture and I believe every tear is genuine, and I think these tears will pull on the heartstrings on some of the all white jurors. After seeing his red face, I said to myself "Not Guilty"
I don't believe the jurors will see this photo, where Rittenhouse is wearing a tee shirt that read "Free as Fuck" or will they be allowed to see others that could speak to his state of mind. The judge is limiting what the jury and see and hear. The Judge wont allow the victims to be called victims.
Is Rittenhouse Guilty? I don't know, but I dont see the 18 year old lad in prison.
Aa a man of color, I cant imagine a police officer, causually passing a black teenager in Oakland with an AK-15, saying that he is there to keep the peace or passing any person of color in any city with a weapon. Within mega-seconds he would be surrounded by a dozen officers with the guns drawn. I'm not angry, I've lived in America all my life these are just
Basic