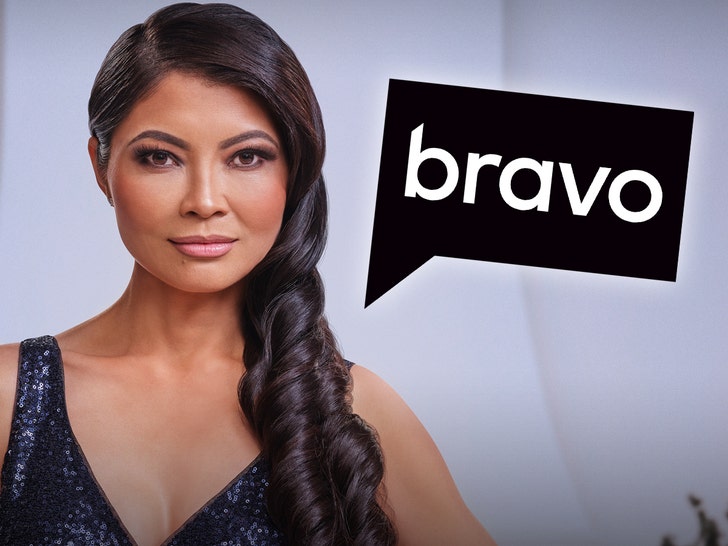 After more than a week of outrage……… Bravo finally fired the newest cast member of the red hot "Real Housewives of Salt Lake City.
Finally? The delay in firing Nguyen is likely due to the popularity of the show. Salt Lake is currently the most talked about reality show in America and there our major cracks in casting. Jen Shah, was arrested during filming on the current season. She was arrested, charged with conspiring to commit wire fraud and money laundering, Her trial is upcoming. Mary Crosby, who is married to her grandmothers, second husband, a minister at a Pentecostal church in Salt Lake, didn't show up at the reunion taping, which is usually grounds for termination.
In 2020 Nguyen shared and reposted memes, photos, and statements on social media, that many considered to be anti-Black, pro-police, and blatantly racist.
"I'm sick of people saying cops need more training," one Facebook post from September 2020 read. "You had 18 years to teach your kids it's wrong to loot, steal, set buildings a blaze, block traffic, laser people's eyes, overturn cars, destroy buildings and attack citizens. Who failed who?"
Another post she shared earlier that month read: "Hundreds of blacks shot and many killed (including children) by other blacks every week. Over a thousand Officers violently injured, some permanently, by rioters. Anarchists rioting in major cities every night, which has caused billions of dollars of destruction to private and public property. And you still think Police Officers are the problem. You are an idiot."
"Bravo has ceased filming with Jennie Nguyen and she will no longer be a cast member of 'The Real Housewives of Salt Lake City,'" Bravo said in a statement Tuesday. "We recognize we failed to take appropriate action once her offensive social media posts were brought to our attention. Moving forward, we will work to improve our processes to ensure we make better informed and more thoughtful casting decisions."
Cautionary Tale: No one is calling Nguyen a racist. These were her opinions. There can be consequences for your opinions on social media. You can delete them, close out your account and they will resurface.
CityFella