70% of Republicans support background checks for private gun sales.
92% of Democrats support background Checks
Pew Research 2021
President Donald Trump supported background checks after Parkland and El Paso.
The vast majority of Republicans have opposed gun safety legislation for years, banding together to block its consideration or refusing to bring it up. Any deal in the 50-50 Senate would need the support of at least 10 Republicans, joining every Democrat, to produce the 60 votes necessary to break a filibuster.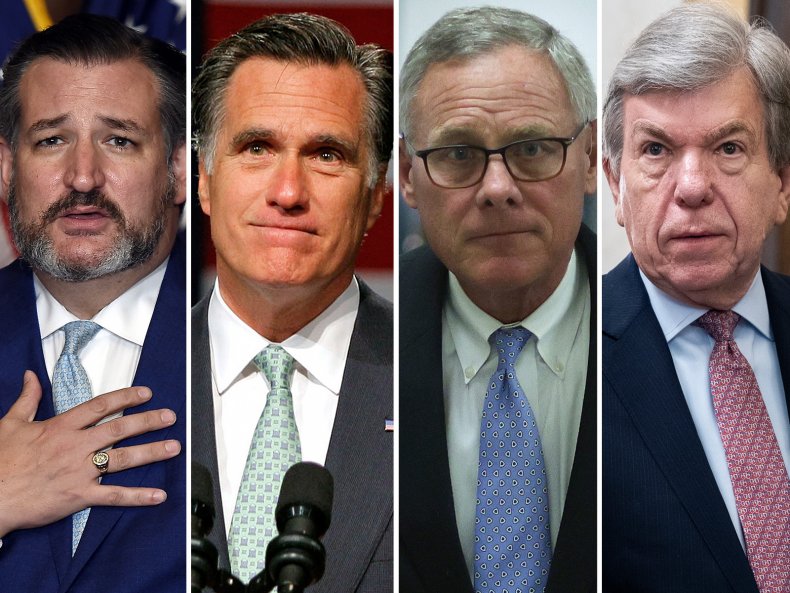 Republican Senators Who Receive Funding From the NRA
Many of these Senators are in Houston for the annual pilgrimage.
Mitt Romney (Utah) $13,647,676
Richard Burr (North Carolina) $6,987,380
Roy Blunt (Missouri) $4,555,722
Thom Tillis (North Carolina) $4,421,333
Marco Rubio (Florida) $3,303,355
Joni Ernst (Iowa) $3,124,773
Rob Portman (Ohio) $3,063,327
Todd C. Young (Indiana) $2,897,582
Bill Cassidy (Louisiana) $2,867,074
Tom Cotton (Arkansas) $1,968,714
Pat Toomey (Pennsylvania) $1,475,448
Josh Hawley (Missouri) $1,391,548
Marsha Blackburn (Tennessee) $1,306,130
Ron Johnson (Wisconsin) $1,269,486
Mitch McConnell (Kentucky) $1,267,139
Mike Braun (Indiana) $1,249,967
John Thune (South Dakota) $638,942
Shelley Moore Capito (West Virginia) $341,738
Richard Shelby (Alabama) $258,514
Chuck Grassley (Iowa) $226,007
John Neely Kennedy (Louisiana) $215,788
Ted Cruz (Texas) $176,274
Lisa Murkowski (Alaska) $146,262
Steve Daines (Montana) $123,711
Cindy Hyde-Smith (Mississippi) $109,547
Roger Wicker (Mississippi) $106,680
Rand Paul (Kentucky) $104,456
Mike Rounds (South Dakota) $95,049
John Boozman (Arkansas) $82,352
John Cornyn (Texas) $78,945
Ben Sasse (Nebraska) $68,623
Jim Inhofe (Oklahoma) $66,758
Lindsey Graham (South Carolina) $55,961
Mike Crapo (Idaho) $55,039
Jerry Moran (Kansas) $34,718
John Barrasso (Wyoming) $26,989
John Hoeven (North Dakota) $22,050
Susan Collins (Maine) $19,638
James Lankford (Oklahoma) $18,955
Jim Risch (Idaho) $18,850
Tim Scott (South Carolina) $18,513
Kevin Cramer (North Dakota) $13,255
____________________________
What does the NRA do with the Money it Receives?
CityFella